Friday, February 19, 2010
Sonia Rykiel pour H&M!!!!
I want so much that pink dress with black!!!






















Sunday, February 14, 2010
Hello everyone!!!i am so bored these days i don't know what to do!!!i am thinking of getting a new haircut and some highlights,i need a deferance!!!And i am happy cause i have lots of new clothes in my closet cause i spend lots of money on shopping when i was in finland-i really want to do a post about them but i don't know do you want me to do outfit post with them or just photos of them?-tell me!!!!!
So it's Valentine's day today but i am single so i will not celebrate or anything but happy valentine to all of you that have found their valentine!!!!!!but i am not staying at home tonight-no i will not sit down and eat chocolate-i am going to see "Valentine's day" i know that's pathetic too but who cares...!!!!!
Also i wanted to do a post cause of a bad new that many people can't believe and that's about Alexander McQueen!!!!I think he was the most crazy and the best!!!!So RIP Alexander!!!!!
Here are some inspiration photos that i like: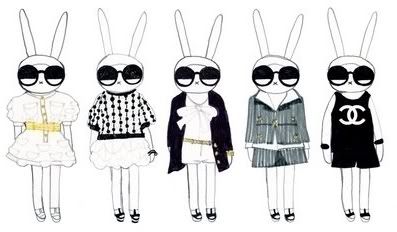 Friday, February 5, 2010
Hey guys i'm back!!!!!!!!
it was really nice i had such a great time there-i can't describe it!!!!!!!!
I met so many people and i did so many things that i haven't done before!!!!!!!!
i tasted many finish foods,i learn some finish as moi that means hi etc...
so here are some photos from my trip:
In this photo there are some of us and some of the finish girls-the girl with the red hair is Susanna she is the one with the perfect house i was staying and i was sleeping in her room!!!!!!
That's me....I was ready to slide down a small heel-actually we were around a lake and while we were slidding we were falling on the lake it was so funny and perfect!!!!!!!The lake was frozen and there was so much snow that it was really hard to get up and walk on it!!!!!!But after this we went into a summer cotage and we drunk hot chocolate and we ate pancakes-it was the best night!!!!!
That's me again in the back yard of Susanna's house the view was really great but it was dark so you can't see it from this photo and it was really cold!!!
That's a chairch that i found really beautiful!!!!!
Mmmmm i think you can understand what this is...sweets!!!!!!!They look really yummy!!!!!
I think that's enough for one post-i am going to post more photos don't warry xaxaxaxa!!!!!!I want so much to go there again...!!!!!!!
So bb my dear followers-many kisses!!!!!!
PS:i took part in some giveaways!!!!
2.
the best giveaway ever
!!!!!!
and that's because it has lush products they are perfect and i am sooo unlucky cause in greece we don't have lush shops!!!!!!!and you must visit the girl's blog cause it's lovely!!!!
xoxo
Daphne<3